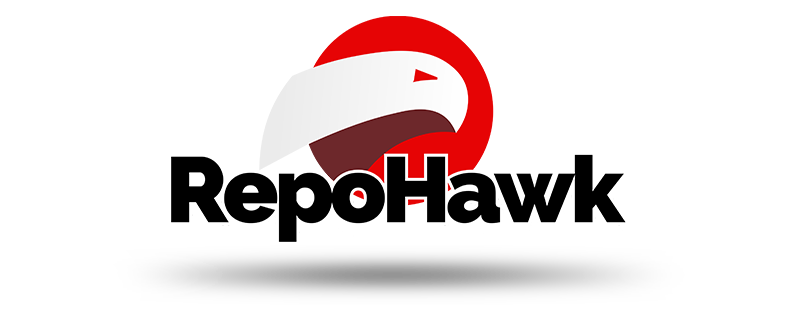 Repohawk
Repohawk is a secure, online accessible, repossession and skip tracing management system that not only stores, organizes and streamlines work efforts, but also acts as an interface for clients to communicate with their vendors, submit new assignments, review invoices and condition reports, and receive important real-time status notifications on their assignments.
Our Repohawk system was built in house from the ground up over the past decade, and includes every possible requirement of the repossession or skip tracing interaction.
Agents and administrators can:
Receive new assignments
Automatically generate warrants, affidavits, condition reports, transport releases and anything else you used to have to create manually
Link addresses directly to Google Maps and create run lists within the system
Keep notes on files, both public and private
Send clients status updates in real time at the designated contact method selected by the client, including SMS Text ability
Create and use our Quick Notes feature for common or repetitive inputs
Collaborate with other team members when you need help or updates
View client files, back up, reports and searches
Easily complete condition reports and distribute them directly from the system
Categorize your workload based on next steps or file status
Create work calendars and schedule files for appropriate follow up
Request information from clients or team members
Clients can:
Assign new files
Review and audit existing accounts, whether completed or in progress
Upload documents or search results
View and download invoices, photos, condition reports, affidavits
Create and download detailed progress and activity reports suitable for use as evidence of actions
Collaborate with team members
Select your preferred method of receiving communication and updates; by email, SMS Text, Online Portal or any combination.
Track assets from repossession, storage, transport and sale.
Send real-time updates or requests for information
Create and save reports on all accounts or group by status
At the conclusion of a repossession or sskip tracing assignment, all billing, invoices and third party transportation documents are also prepared and archived on the system after transmission to the client contact, and are available via the client portal should you wish to review them again in the future.
Through our secure platform we can provide almost limitless reporting capabilities. Currently available reports include both scheduled and ad-hoc reporting based on Weekly Volumes, status updates, time to seize, location, etc. Reports are currently provided in either excel or Adobe PDF format, but other formats are available upon request. Additionally, self-service reporting is available to all client users through our secure Client Portal, and can be customized by the individual user based on their requirements and by using any fields present in our database. Because all facets of the repossession process are logged, categorized, and time/date stamped, clients simply need to provide an outline of the type of report required and we can create it on an ad-hoc basis or program it as a regular report.
All this and its secure!
The Repohawk portal is EVSSL secured, and connections are encrypted and authenticated using AES-128 GCM as well as a DHE RDA key exchange mechanism. All email updates sent from Repohawk also make use of TLS encryption.
Existing RepoHawk clients can log in here. Contact us below if you would like more information!
Mailing Address: 9669 186 St. Surrey, BC V4N 5N8  |   Phone: 1 (604) 595-7376   |   Fax: 1 (604) 539-8367   |   Toll Free: 1 (866) 455-7376
Provincial Headquarters in Surrey, BC
Regional Offices In: Lower Mainland | Prince George | Merritt | Kelowna | Creston | Vernon | Prince Rupert | Dawson Creek | Kitimat | Smithers | Powell River | Princeton